2018 Lottie Lyell Scholarship Recipients have been announced
Dame Changer is happy to announce the two winners of the inaugural Lottie Lyell Scholarship supported by STAN.  This scholarship provides financial support for two Australian women to attend European Film Market at Berlin in February as part of Creative England Market Trader initiative.
The participants are Virginia Whitwell and Juliet Darling.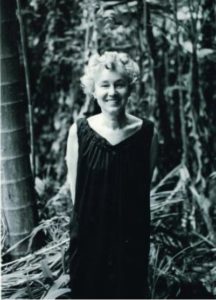 Juliet Darling – Filmmaker, Visual artist
Juliet Darling is a visual artist and filmmaker. Her art video trilogy WAIT was her sixth exhibition at Roslyn Oxley9 Gallery in 2015. Juliet has had a number of solo exhibitions in Australia, including her film A Curator's Last Will and Testament, which was exhibited at Roslyn Oxley9 in 2012. Her films A Pair of One and Dead Letters (Associate Producer, Jane Campion) have sold in Australia and all major territories in Europe. Dead Letters was selected for Best Documentary at Banff and it rated the highest documentary on ABC that year.
Her memoir A Double Spring was published in 2015 by Allen and Unwin. Her play Look at the View was selected for the Australian Playwrights Conference in 1986. The novella Smashing was selected for the CAL editing mentoring program in 2008.
Her latest video artwork One Night in Atlanta which features actors Ben Whishaw and Kenneth Tigar won Best experimental film at Oxford International Film Festival, 2017. One Night in Atlanta will be exhibited at Roslyn Oxley9 Gallery. In work encompassing film, digital video, drawing and writing, Darling explores interpersonal communication and the themes of humanism – the self in relationship with others. Juliet lives in Sydney.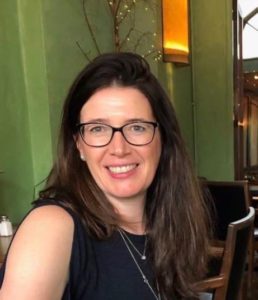 Virginia Whitwell – film practitioner and producer
Virginia Whitwell is a highly experienced film practitioner and producer with over twenty years in the industry. She is the Head of Production for the newly formed Good Thing Productions after five years as Head of Production at Madman Production Company. She has co-produced and produced many scripted and factual projects including That Sugar Film, Save Your Legs!, A Month Of Sundays, All For One and soon to be released feature documentary 2040 directed by Damon Gameau.
Hailing from the UK, she has worked on numerous productions all over the world. Her extensive production experience includes projects for Warner Bros, HBO, Lucasfilm, EON, 20th Century Fox and Universal. Virginia is currently producing The Australian Dream, an Australian-United Kingdom co-production with Passion Pictures directed by Dan Gordon and Below, a scripted feature film directed by Maziar Lahooti starring Anthony La Paglia and Ryan Corr.