Project Accelerator – Mentor to Market 2019 PROJECTS ANNOUNCEMENT –
Screen Tank and Mentor to Market
Screen Tank is Dame Changer's cornerstone program, offering Australian screen professionals the opportunity to learn from senior industry specialists about how to accelerate screen projects to market.
In May, 12 applicant projects took part in an intensive three-day workshop, including a project market review session to further define and market-validate film and TV projects, and generate the momentum towards financing. At the conclusion of the program, teams will have the opportunity to pitch their projects to distributors in one-on-one meetings and receive constructive feedback.
Four teams are progressing to the coveted Mentor to Market project accelerator program, a 12- 24 month opportunity offering career transformation, professional development and help to build long-term relationships and business capacity. The team will work on a detailed plan with industry experts to get their screen project to market, including one-on-one mentoring and the opportunity to pitch their project to broadcasters, distributors and sales agents.
At Screen Tank 2019 there were feature films, feature documentaries, and television series, from our mid-career industry women.
Screen Tank is designed to further advance projects, offering a deeper understanding of the creative development of the work, as well as insights into financing, sales, marketing, festival and distribution strategies in getting projects ready for production.
We're proud of this year's line up; emboldening broader, more inclusive voices is a crucial part of our work at the Dame Changer. These stories might inspire or move us, even occasionally make us uncomfortable – but they can shift our perspectives, spark conversation and create change.
The projects were assessed on a variety of criteria including the originality of the ideas, stage of project development, the relevancy of the ideas to market place, the project team dynamic and skillsets, market and industry understanding and experience.
---
In a rare opportunity for creatives of any background, media entrepreneur, company director and philanthropist, Deanne Weir; producer and partner at Goalpost Pictures, Rosemary Blight; and director/writer/actress Pauline Chan, took the stage to provide valuable insights from their careers and talk about the business case for diversity and inclusion, on the night of the announcement.
PROJECT ACCELERATOR – MENTOR TO MARKET PROJECTS:
EDGE OF THE WOODS (TV Series)
In an isolated village, which has closed its borders to protect its citizens from a plague, sixteen year old Emma is more focused on boys and status than questioning her oppression. But when her father dies and she's reduced to social pariah, Emma has to discover the strength to define herself and fight to free her people from old world traditions – and the magic in the woods.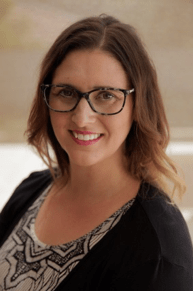 Kate Separovich – Producer
Kate Separovich is a producer who hails from Western Australia. She co-produced 'Girt by Sea' a cinematic love letter to the coast line of Australia which was commissioned by ABC with the Perth International Arts festival and was select for Sheffield Doc Fest. Kate's short drama's include Ronan's Escape (1.2million Youtube views, and 10 international awards), Tide, which premiered at Vancouver International Film Festival and Graduation Afternoon, A Stephen King Adaptation that was selected to Rhode Island International Film Festival.
Kate was selected by Screen Australia to attend the Rotterdam Film Lab in 2014 and was selected to be part of the 2015 Emerging Producer $100k initiative offered by Screenwest.
Producers: Kate Separovich, Rachel Higgins
Writer: Ceinwen Langley
FAMILY HAPPINESSON  (TV Series)
18th Century Tolstoyian movement meets near-future utopian bliss in a bold, original series that explores whether humans can make a perfect functioning state, wherein everyone is happy? Or, by our very nature, are we destined to fail?
Family Happiness is a TV series created by Nicole Dade and Jasmin Tarasin that explores whether humans can make a perfect functioning state, wherein everyone is happy? Or, by our very nature, are we destined to fail?
Family Happiness was selected for Create NSW's She Directs Development Initiative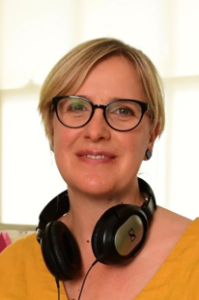 Linda Micsko – Producer
Linda Micsko has been working in the film and television industry for the past 17 years. She has worked alongside some of Australia's leading producers, having produced, co-produced, associate produced and assisted on their projects. These include Lore, Dead Europe, The Hunter, Animal Kingdom, Prime Mover, The Home Song Stories, Jewboy and Little Fish. Linda most recently produced the TV Pilot The Record as the part of the ABC 'Fresh Blood' initiative. In 2014, Linda produced the Matchbox Pictures / NBCU comedy series Maximum Choppage, which aired on the ABC. In 2010, Linda co-produced the ABC comedy series Laid, and in 2008 she co-produced the TV Pilot Dream Life which aired on network television.
Linda's last short film Franswa Sharl won the Crystal Bear for Best Short Film at the 2010 Berlin International Film Festival and was nominated for the Teddy Award at the same festival. The film also won the Best Australian Short Film at the Melbourne International Film Festival and won the IF Media Award for Most Popular Film at Flickerfest. It has gone on to screen at many A-list festivals including Edinburgh and Aspen.
In 2012, Linda was one of three Australian producers selected to attend the Rotterdam Producer's Lab in The Netherlands.
Most recently, Linda has produced series 2 of the ABC / Netflix Comedy The Letdown
Producer: Linda Micsko.
Writer: Nicole Dade.
Director: Jasmin Tarasin.
A Photoplay Films production.
BLACKBIRDS (feature film) Drama/Comedy Road Movie
Forced into aged care, a woman must manipulate her carer into taking her on a road trip to retrieve her hidden life savings before the family home is sold.
When she is forced into aged care, a stubborn Greek woman in denial about her dementia must manipulate her carer, a juvenile delinquent on a community service order, into taking her on a road trip to retrieve her hidden life savings before the family home is sold. But when their search yields nothing, she must confront whether it was just a figment of her imagination.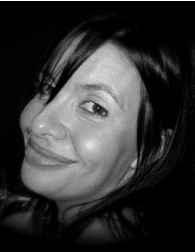 Shannon Wilson – Producer
A communications graduate of the University of Canberra, Shannon has been active in the production industry for more than twenty years. She brings both breadth and depth of experience to her work, having filled production roles in government, corporate, advertising and broadcast television spaces as well as a feature film.
Shannon was line producer on the feature Joe Cinque's Consolation has produced countless hours of commercial, corporate and government programming. More recently, she co-produced the feature film Hearts and Bones, starring Hugo Weaving due for release mid-2019.
Writer/Producer Georgina Jenkins,
Producer Shannon, Wilson-McClinton,
Last Frontier (Documentary series)
Last Frontier is a 3 x 1 hour documentary series that explores Aboriginal people's experience in the Kimberley Pastoral Industry, from before white settlement to the present day, where a quarter of the region's cattle stations are now owned by Aboriginal communities.
This documentary will also draw upon the experiences of other Kimberley Aboriginal pastoralists along with opinions and insights from experts. The use of photographs, archival footage, and present day station life will help to provide a story of a proud strong people who celebrate their worth whilst continually struggling against the odds.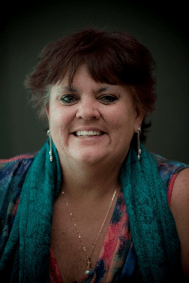 Jodie Bell – Producer
Jodie is a First Nations descendant of Butchella and Jagera people of Southeast Queensland. Jodie has been with Goolarri Media and its Production company, Ramu Productions, a community-owned Indigenous media company, since early 2008 and has produced a number of productions including short films "Telling Our Story", "In the Air", the WASA nominated "Maap Mordak", the Award winning short documentaries "Naji", and "Marrimarrigun" as well as the well-received documentary series, "Characters of Broome" and the "Riiiji Carver" for NITV and was Co-producer on the CinefestOz 2015 film of the year, feature documentary "Putuparri and the Rainmakers".
Jodie is currently in post-production on a number of projects including another short drama "Doug, the Human" and a social impact documentary "Saving Seagrass", and has a number of projects in development including two feature films "Dingo" and "Joonba".
Producer Jodie Bell
Director, Kimberley West,
Writer, Dot West,