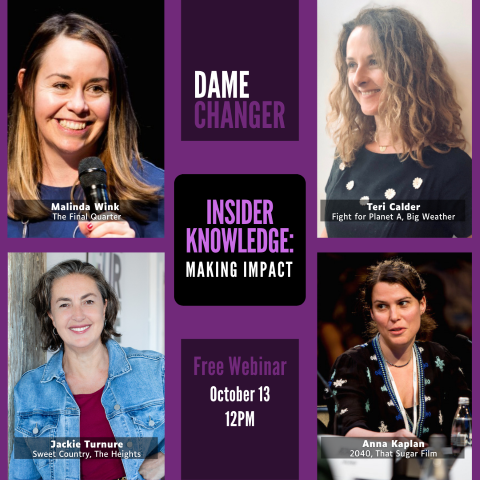 Impact producing describes the combination of distribution, community outreach and audience engagement in an "impact campaign" that allows works to reach a broader audience and amplify influence.
It allows works to not only reach, but resonate, with new audiences.
Join four inspiring impact producers to explore the strategies, opportunities and trends taking place in impact producing:
• Jackie Turnure, triple Emmy award winning impact producer
• Anna Kaplan, Regen Studios, Impact Producer 2040
• Malinda Wink, Director, Global Doc Society
• Teri Calder, Executive Producer, Impact & Partnerships, ABC
➡ Follow Dame Changer on social media now! Whilst you are online, follow Dame Changer at LinkedIn https://www.linkedin.com/company/damechangerFacebook https://www.facebook.com/damechanger/Twitter https://twitter.com/DameChangerInstagram https://www.instagram.com/damechanger Check out the website at https://www.damechanger.com
BECOME A DAME CHANGER MEMBER at https://www.damechanger.com/dame-changer-membership/➡ Share the love! You are welcome to share this invitation with your LinkedIn Connections (once you register, you can then invite your Connections directly).