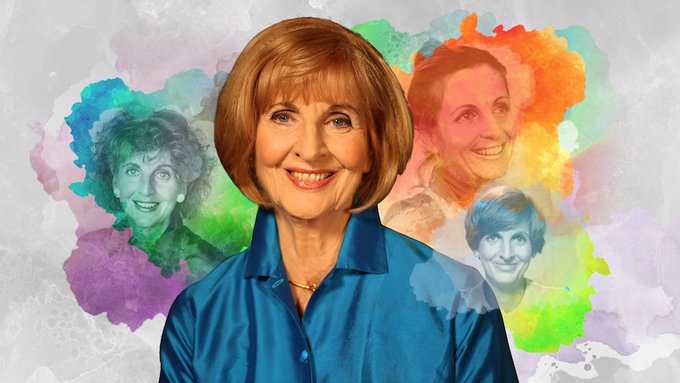 Image: abc.net.au
Caroline Jones – A Woman of Firsts
Dame Changer recognises and pays tribute to Caroline and all that she achieved in her extraordinary career which spanned some 50 years in the media. Her determination and the strength of her vision in shaping the future for all women and in the elevation of the representation of women, both on and off screen, is her legacy. Her remarkable focus on developing others and supporting women has made a tangible difference to our world, to how we see, and are, seen and heard.
In challenging times, Caroline created credibility when our society was so deeply conflicted about whether, when, and how women could exercise authority. In everything she has done she has had a huge impact on opportunities for future generations. We continue to draw strength and inspiration from you, Caroline. You are, and remain, an important part of our story striving for a truly balanced and inclusive past, present and future which recognises how important women are when they take risks in the service of women and our Australian society.
While there is still a substantial gender disparity when it comes to prominent leadership positions in media and the screen industry, we believe we are getting closer because of your work in encouraging and recognising women. There is a great need for more women in senior leadership roles to enable future generations of women to go even further. Caroline you leave us with big shoes to fill.
Thank you Caroline, for your passion, leadership, hard work and for believing in women. You did strengthen and implement gender justice and we pledge to continue your good work. Go well and with our deepest respect.
DAME CHANGER BOARD