Creative England's Market Trader intensive market-facing programme to be held at the European Film Market at Berlinale in February 2020.
The Australian participants will attend Market Trader with the financial support of Dame Changer's Lottie Lyell Scholarship, generously sponsored by Stan. The Scholarship will contribute towards costs of two women attending the Berlinale.
Learn how to succeed at international markets with Market Trader, an intensive development programme for talented professionals from different parts of the film value chain looking to progress their career.
Harnessing the energy of Berlin and the passion for film, the European Film Market is the business epicentre of the Berlinale. Every February the EFM welcomes over 8,400 producers, buyers, sales agents, distributors and financiers to the first major film market of the year. Berlinale Talents and the EFM team up in a strong partnership to provide Talents and alumni with services to do business.
The EFM offers a playground of opportunities for Talent producers. EFM Producers Hub provides a professional working environment for producers to meet and do business with financiers and buyers. The Producers Hub features a programme of roundtables, presentations and talks.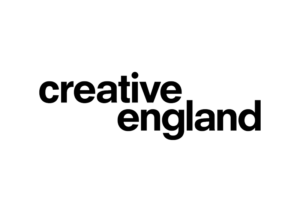 Trader Market Details and Guidelines
Participants are expected to commit in full to the following dates:
Market Prep Session: Each participant will have a one hour skype session with a mentor. This will give the participant time to work with an experienced industry professional on setting their aims and ambitions for EFM. They will receive advice on meetings, networking and achieving objects.
Three Day Market Attendance: Saturday February 22nd to Tuesday February 25th includes market tour, networking drinks and breakfast and a personal mentor.
Market Review Session: 4th April 2020 – one hour skype review session to review objectives achieved and design future project plan.
The minimum requirements for eligibility are:
Produced at least one feature film that has achieved a minimum of 3 sales outside of Australia & New Zealand.
Should also have at least 1 other feature film project at a stage where meaningful discussions can be had at international markets.
What does Market Trader offer?
Market Trader will be delivered through a combination of intensive workshops, mentoring, market attendance and networking with a specific focus on EFM/Berlinale 2020. The programme will consider and contrast differing needs and perspectives from all parts of the film value chain – makers, buyers, sellers – and hone skills in pitching, negotiating and closing deals.
Participants will receive guidance and training to:
Improve their knowledge of international markets, how they differ, who attends what and why;
Gain a clearer perspective on the context of UK film within domestic/international markets and a better sense of how and why this matters;
Identify the most suitable market(s) for their own individual projects and film slates;
Develop tools and strategies for successful market engagement;
Improve their skills, knowledge and confidence in packaging, pitching, negotiating, selling, understanding and closing deals;
Achieve effective follow-through and maximise the benefits of international relationships and opportunities.
Conditions
It is a condition of support that participants co-operate with Creative England, Dame Changer and their partners in any PR and press activity relating to their participation in Market Trader. Participants may also be asked to contribute to future seminars or workshops to share their experiences and knowledge with other filmmakers.
Appeals and Complaints
The decision of Dame Changer and Creative England is final in all matters concerning assessment and selection. While all applications are thoroughly and fairly assessed, opinions as to the quality or merit of individual applications are inevitably subjective and we realise that applicants may be disappointed as a result. Unfortunately, we are unable to provide feedback to unsuccessful applicants.
Applicants who wish to make an appeal against a decision can only do so if they have good cause to believe that the correct procedures, as published in these guidelines, have not been adhered to or applied in such a way as to prejudice the outcome of an application.
Dame Changer is inviting applications for Market Trader, the development programme that prepares film producers for working in international markets. This has been made possible through the Lottie Lyle Scholarship funded by STAN. Market Trader takes participants through intensive workshops and mentoring to prepare them for this major international market.
Market Trader applications are open to Dame Changer Members. Find out more about membership here.
Market Trader will provide 2 female producers with access to market, including free attendance, travel costs, and accommodation.
Market Trader participants will gain to access to invaluable industry business opportunities, from 22nd – 25th February 2020 at the European Film Market, Berlin. This will include a tour of the market and best endeavours will be made to secure invites to Key UK networking events and specialist talks.
2019 Applications are now open and close on Friday, 29 November 2019.