The following offers are available to Dame Changer members. Not a member? Join Dame Changer.

Headshot Special Offer with Creative Front
In Sydney (6th of April) and Melbourne (20th April)
"Take the first step in transforming your visual brand and unique story"
Dame changer has teamed up with Creative Front to provide members with a unique opportunity to have a professional headshot taken. A limited number of Dame Changer members (first-come-first-serve) can book a 20 minute shoot in a state-of-the-art photographic studio for $200+GST and receive two high resolution images plus a further discount for professional retouching on further images.
"Choosing to get a professional headshot is choosing to invest in your future. And, a quality headshot does more than just make you look good in the eyes of recruiters or potential employers. It infuses confidence in your own professional capabilities." https://thinkcatalyst.co/benefits-getting-professional-headshot/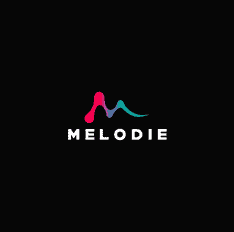 Melodie Production Music Library
Melodie is an Australian production music library with a purpose. We're focused on hearing more Australian music in local productions, supporting the local creative industries, and encouraging diversity in all aspects of our business & community.
Maintaining artistic diversity is particularly important for a music library. Our catalogue features some fantastic Australian female composers such as Luna Pan, Chiara Kickdrum and Helena Czajka and we are actively looking for more talent (always open to intros).
Dame Changer members receive a 30% discount on all Melodie subscriptions.
Contact [email protected] and mention Dame Changer to receive your discount code.

Moneypenny Accounting Software
Moneypenny is a female founded and owned business that specialises in integrated financial management services and software solutions for the global screen industry. Moneypenny is happy to offer a 10% discount on its innovative software with its fully integrated suite of offerings to Dame Changer members.
Building resilient, sustainable and successful careers for
women in the screen industry