Curated conversations to engage with issues and to gain practical knowledge from eminent speakers in the industry. Internationally focused, the series intends to provide fun and engaging insight into career development for mid-tier professionals and above.
Dame Changer provides MEMBERS with unique opportunities to build strategic relationships and grow industry networks. With ASK AN EXPERT we're making it that little bit easier to connect with key female professionals from the entertainment industry.
10 participants will be selected to participate in the ASK AN EXPERT sessions with an opportunity to:
Meet and chat to industry experts in an intimate online forum
Experts will answer business, project, funding, or career queries and will provide participants with strategic insights, insider knowledge and market intelligence.
These 1-hour sessions will be held on the first Wednesday every month throughout 2021
Please check back here for updated 'Ask an Expert' announcements.
Rakel Tansley, is the December Expert in our virtual roundtable event series, for Dame Changer members-only.
Rakel Tansley
Wednesday 1 December, 6:30 – 7:30 pm (AEST) VIA Zoom
Moderated by Caroline Verge
Attendance is FREE to Dame Changer members. Not a member? Join at the bottom of this page.
Only 10 participants will have the opportunity to chat to Rakel in an intimate online forum where they can ask questions about their project, business, funding or career strategies and plans. We'll continue to take registrations after the maximum number has been reached and we'll let you know if you've been successful.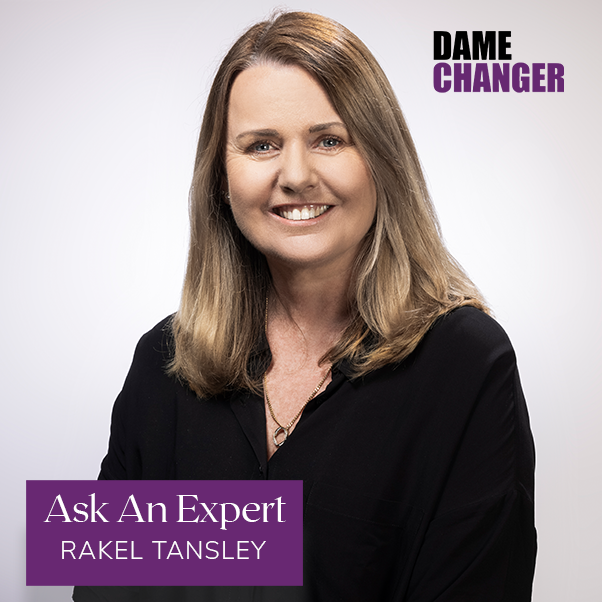 Rakel Tansley is the Marketplace Manager at Screen Australia, where she provides analysis and works with producers to make sure they are getting the best commercial terms for their projects, and in turn, the best possible return for themselves and their investors. Rakel's experience in the film and television industry spans more than 30 years in various roles in production, post production, marketing and with sales agents at companies including Seven Network, Global Television, TVSN, CTC Productions, Zealot Productions and Arclight Films.
Find out which territories are buying the most Australian content, what rights they're after and what sort of advance you can expect for your project. Find out the pros and cons of doing a global rights deal with an SVOD. What are the best deal terms for distribution, sales agency and licensing agreements for ANZ, ROW and whole world deals? As the Marketplace Manager at Screen Australia, Rakel sees all cashflow distribution agreements on big and small projects, and also many post-financing deals.