Margaret Pomeranz AM
Margaret Pomeranz AM presented The Movie Show on SBS and subsequently At The Movies on the ABC for twenty eight years. She is past President of Watch on Censorship, and of the Film Critics Circle of Australia. She is patron of the Adelaide Film Festival and of the Human Right's Film Festival.
"I am absolutely delighted to be part of Dame Changer. I've been a great believer in the talents of women for many many decades now and this initiative to promote their careers in the film and television industry is exciting, hopefully producing a dynamic shift in the status quo."
Dame Changer is currently approaching women leaders in the screen industry to join the Advisory Board. The Advisory Board provides strategic leadership and governance to Dame Changer.
Debra Richards
Debra Richards is the CEO of Ausfilm. Debra took up the position in January 2011 and has over 25 years communications & media industry experience previously as CEO of the Australian Subscription Television and Radio Association (ASTRA), the industry association for subscription television. She also spent over 13 years with the broadcasting regulator then the Australian Broadcasting Authority (& Tribunal).
Debra has been involved in screen content policy and production industry issues in Australia during her working life as regulator, stakeholder and advocate. These include local content, Children's television, classification of content, sports rights, copyright, digital conversion and new delivery platforms. Debra is also an Adjunct Professor for Boston University (Film and Media in Australia).
Debra is a Director of the Communications and Media Law Association (CAMLA) Board; a Director of the International Institute of Communications (IIC); Director of The Australian Chapter of the IIC; Deputy Chair of the Advertising Beverage Advertising Code (ABAC) adjudication panel; Director of Northcott and a professional member of the Australian Film Institute (AFI) and ACCTA. She is also a marriage celebrant.
Heather Oxenham
Heather Oxenham is an accomplished producer with a string of screen credits to her name. Working alongside award-winning directors including; Rolf de Heer; Bill Bennet; Clara Law and Scott Hicks, Oxenham has had success in both commercial and independent spheres. She has supervised over sixty hours of programming for SBS TV, including work on the flagship programs; Living with the Enemy; First Contact; Go Back to Where You Come From; Once Upon A time; Tall Man and Who Do You Think You Are. She has also worked on popular comedy programs Housos and Wilfred for the SBS.
She has worked on numerous feature films, short films and television programs, working in various roles including; Continuity, Production Manager, First Assistant Director, Producer and Director. By 1993 she was appointed Manager of the Education Unit at SBS. In 1996, Oxenham left the multinational broadcaster of Australia and moved into commercial work. Here she worked for Beyond International, on programs from concept to production. Over the course of her career she extended her scope to include television and documentaries.
In the world of feature films her first assistant director credit came for Kiss or Kill (1997). Kiss or Kills was a startling break out feature that won five AFI awards, and become winner of the Film Critics Circle of Australian Awards (FFCA). Oxenham was also first AD on the AFI nominated feature film Erskinville Kings in 1999.
In 1999, Heather began a 7-year stint as the production supervisor of the leading commercial television drama series All Saints. In this role she played an instrumental role in making vital changes to the program. Oxenham drove considerable and notable changes ensuring All Saints successfully stayed competitive in the market.
Since the start of the new millennium, Oxenham formed her own company Cult Pictures, and has lead to international recognition for films including short film SEXY THING, produced by Oxenham being officially selected for competition at Cannes Film Festival and winning a creative excellence award at the 2006 Melbourne Film Festival.
Oxenham's passion is storytelling with her most recent work is as producer of the short film Bluey.  Bluey is a story of courage, heart and the fight for survival.  It will be released in 2015.
Heather Oxenham holds a MBA and Master's Degree.
Jane Corden
Jane Corden is Managing Director of Moneypenny Production Accounting Services, a company specialising in financial solutions for the Film, TV & Entertainment industry. Moneypenny facilitates provisional and final applications for pdv, locations and producer offset submitting around 40 applications per year. Jane has been involved with the offset since its introduction and has worked on many co productions accessing multiple tax credits.
Moneypenny has offices in Australia, UK, South Africa and New Zealand. Jane has worked side by side with Film Makers since 1983 and has headed up Moneypenny since 1988 evolving the company's software and service offerings in response to industry needs.
Between 2004 and 2007 Jane lived in South Africa to establish a Moneypenny office which continues to service the domestic and international industry with the full range of Moneypenny Services.
In January 2009 Jane relocated to the UK to manage Moneypenny UK established in April 2008 in response to the growth of international co production and co financing opportunities. Since November 2011 Jane has been based back in Australia but spends up to four months a year travelling between film markets and Moneypenny offices.
Jane's current focus is international financial and production solutions for film, TV and the converging entertainment industries as well as working with emerging and micro-budget film-makers .providing accessible and affordable financial management systems, support and training.
Caroline Verge
Caroline Verge is the principal of Verge Whitford & Co.
Named one of the most influential people in Australian TV (SMH 28 September 2015), Caroline has specialised in film, multimedia and television law for over 25 years, both in private legal practice and in-house at ABC-TV, the Australian Film Commission and the Australian Film Television and Radio School.
She has extensive experience in negotiating production, financing and distribution agreements, international co-productions and advising generally on commercial issues, media contracts and copyright.
Caroline has worked on many hours of successful Australian film and television production such as Lister: Adventure Painter, Sherpa, Paper Planes, Sleeping Beauty, Redfern Now, First Contact, Matilda & Me, Partisan, Snowtown, Balibo, The Rocket, Agony, Romulus My Father, Art & Soul, RAMPAGE!, and online projects such as Aunty Donna, The Australiana Hostel, In Our Future, The Pure Drop and Podlove.
She has presented numerous papers on commercial issues and all legal aspects of film, television and digital production.
Caroline was named Arts-Law Centre Pro Bono Lawyer of the Year for 2013 and is a past vice president of Women In Film and Television (NSW) Inc. She is a notary public and an accredited mediator.
Jennifer Naughton
Jennifer Naughton is Head of Literary and a Partner at RGM Artists Pty Ltd providing creative strategy and leadership to the development of scripted content with creators, writers, directors, and producers working across film, television, online, podcasts and the occasional comedy tour.  Her love of cinema was cemented with a degree in Critical Theory Film/Theatre from the University of New South Wales followed by post graduate studies in Media Arts and Production at the University of Technology, Sydney.
Jennifer found the perfect blend of creative and business when she joined RGM after a year at the Sydney Film Festival where she was CEO. Prior to that, Jennifer held roles at the Media Entertainment and Arts Alliance in Actors' Equity and at Southern Star (now Endemol Shine) in Business Affairs. Her clients include Kate Dennis (THE HANDMAID'S TALE, G.L.O.W.), Claire McCarthy (OPHELIA), Jacquelin Perske (LOVE MY WAY, LITTLE FISH), International Emmy Award winner Tony Ayres (THE SLAP, BARRACUDA), Robert Connolly (DEEP STATE, BALIBO) and Daina Reid (THE SECRET RIVER, I LOVE YOU TOO).
Jennifer sits on the Advisory Board of We Do It Together, an international production company created to finance and produce projects uniquely dedicated to the empowerment of women.
Anny Havercroft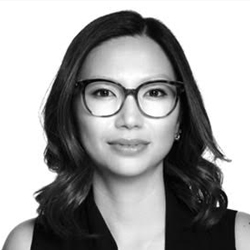 Anny Havercroft is a dynamic marketing communications leader with more than 19 years global advertising agency experience and a track record in commercialising emerging marketing communications products and services. Her thought leadership and award-winning campaigns saw her recognised as one of AdNews '40 under 40' top media industry talent.
As Director of Brand Innovation & Marketing, Anny is a member of the Verizon Media ANZ Leadership Team where she is responsible for driving strategy across Brand, Marketing Communications and PR.
Anny has extensive digital and brand communications experience internationally across categories such as apparel, banking and finance, entertainment, fast-moving-consumer-goods, not-for-profit and technology.
Being a passionate supporter of startups and scaleups, Anny is also an active member of the community as a member of advisory boards, mentor in accelerator programs and backer of female entrepreneurs.
Lisa Main
Lisa Main
is a Strategic Communications Lead for PwC Australia. She specialises in the firm's 'New World, New Skills' initiative, which aims to upskill workers to drive innovation. Lisa is a former journalist and award winning producer in Australia, the US and the Middle East. As Digital Editor for ABC Current Affairs she drove content creation and distribution strategy for new platforms and audiences. She also played a founding role at ABC Fact Check. In 2016 Lisa completed a fellowship at The Reuters Institute for the Study of Journalism at Oxford University. She holds a Masters in International Relations from Sydney University.
Follow Lisa on twitter @themainlisa
Narelda Jacobs
Narelda Jacobs is a Whadjuk Noongar woman who has been a journalist at Network 10 since 2000, spending 19 years in the Perth newsroom before heading to Studio 10 in Sydney. Narelda began her career as a reporter and then became presenter of 10 News First Perth in 2008. In January 2020
,
Narelda joined the panel of Studio 10. Narelda has shared the stage with Prime Ministers, international leaders and humanitarian advocates. She's passionate about promoting equality, diversity and inclusion and has supported charities and organisations like Motor Neurone Disease Association WA , WA Aboriginal Leadership Institute, Sydney Gay & Lesbian Mardi Gras, The Pinnacle Foundation, Reconciliation Australia.
Julie Demsey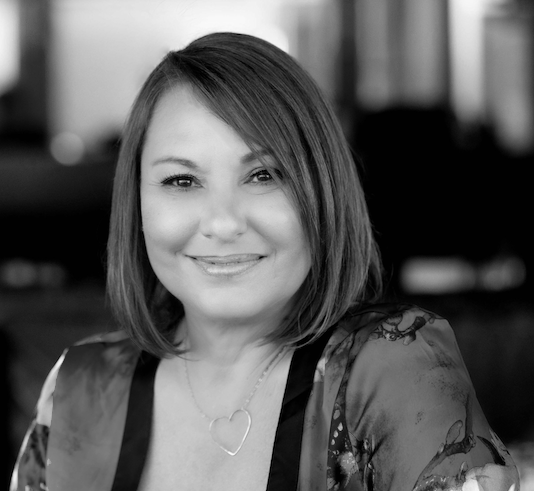 Julie Demsey is the CEO of Juile Demsey Coaching & Consulting where she works with leaders to support them in reaching their full potential personally and professionally. She is also a speaker, facilitator and author of the book FOUND Swiping right on me to find love. Previously she led SBE Australia/Springboard, an organization that supports female founders in growing and scaling their businesses. Prior to moving to Australia, Julie was a tech executive in the Silicon Valley working across many industries and co-founded two start ups as well.
The team behind Dame Changer is dedicated to creating a stronger, more inclusive and equitable screen industry for all. Our Dames hold leadership roles across the breadth of the screen industry and have each achieved success in their fields.
Claudia Keech
Claudia runs Australian American Media. AAM uses high-end strategy and positioning for clients in both the media and film industries. She is based in both LA and Sydney.
Claudia was awarded an OAM in 2009, for her work in promoting Australian Film and Tourism and her contribution to the impact and improvements made in Australia for women at work and home, in the workforce.
She was a founding member and Director of The Australian American Chamber or Commerce in Los Angeles. She also handled PR/Marketing, for the original Australian Film Commission in the USA.
While raising her son she consulted (to name a few) the Strategy and Launches for: Who Weekly/People Magazine, Marie Claire, Time Magazine, Town & Country Magazine, Men's Health Magazine, Family Circle, New Women and ELLE and OMNI Magazine (USA).
Claudia has produced television specials for Time Inc and Who Weekly, in sync with major features as well as a pilot for a weekly Entertainment Show linked to E-Entertainment in the USA. She has another TV Series in Development and is Co-Producing several USA (based) feature films.
Lisa Duff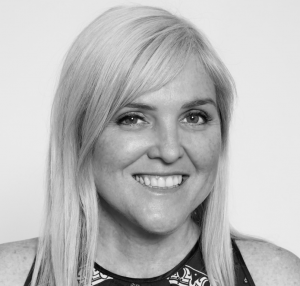 With numerous award-winning credits to her name, Lisa Duff's producing career spans over 20 years.  Her feature film credits include producer of feature films Last Train to Freo, Last Cab to Darwin starring Michael Caton and the Academy Award® nominated Jacki Weaver and Unindian, the first feature film financed by the Australia India Film Fund, starring Brett Lee and Tannishtha Chatterjee. Lisa was producer of the critically acclaimed documentary Sexing the Label for SBS and theatrical release in Australia, The Future Makers for Discovery Channel and a number of short TV dramas and documentaries for Australian broadcasters, including drama Road for SBS and Leah Purcell's short drama Aunty Maggie & The Womba Wakgun for the ABC's series The New Black.
Lisa has completed a Masters thesis on the impact of the global film industry on Australian film making culture and has a Juris Doctor degree. She worked as a Senior Production Investment and Development Manager at Screen Australia for 5 years overseeing feature film and TV drama project and is currently the Head of Scripted at EQ Media Group.
Leeanne Torpey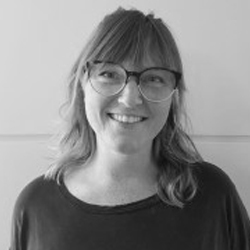 Leeanne Torpey coordinates social impact campaigns for Jungle Entertainment, recently working on the ABC / BBC Studios premium drama series WAKEFIELD and in development on the feature documentary THE DEMOCRACY PROJECT (working title). She is passionate about telling stories and has over 15 years of experience working in media and human rights. Her career includes: leading the Global Campaign to End Child Immigration Detention, effectively lobbying the UN, heading up communications for an international NGO, reporting for ABC and extensive work empowering advocates to utilise stories for positive social change. Leeanne received a RRRT Human Rights Award and a Google Media Award, and she has a Graduate Diploma in Journalism and a Bachelor of Business from the University of Technology, Sydney.
Lori Flekser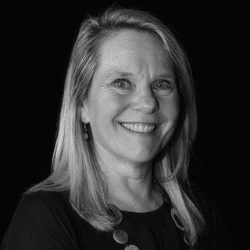 Lori Flekser holds an Honours Degree in Dramatic Art from Witwatersrand University and a post-graduate Teaching Diploma from Sydney University. She is also a graduate of the Australian Institute of Company Directors.
Lori has worked in the Australian film and television industry since 1982 – her experience encompasses a wide range of film genres: documentary specials and series, reality TV and corporate videos, as well as feature films and telemovies. While prodominantly a Line Producer, her roles range from Production Manager to Producer.
In 2010 Lori was appointed General Manager – now Executive Director – of the Motion Picture Distributors Association; the industry association representing the major film distributors (20th Century Fox, Warner Bros., Disney, Sony, Paramount and Universal) and maintains a subscription service providing Australia box office data.
In July 2012 she took on the additional role of Executive Director of Creative Content Australia, a non-profit organisation representing a broad membership of film and TV organisations committed to raising awareness about the value of screen content and the impact of film/TV piracy.
Our Founding and Support Circle
Special thanks to the Dames that helped shape and form Dame Changer and continue to contribute:
Lynda Carruthers
Currently the Head of Production Services at Fox Studios Australia, Lynda provides end-to-end support for domestic and international companies producing film and television in Australia.
Services include federal and state government rebate and incentive management, co-production facilitation and support, production management including budgeting, scheduling, casting and crewing, location packaging and scouting, commercial and legal affairs including negotiation of production agreements and Enterprise Agreements with the Australian union (MEAA), financial services including assistance with Australian taxation arrangements, tax structuring, production accounting and payroll and immigration support.
Lynda brings extensive knowledge to her role, with wide ranging experience across multiple disciplines including production, programming, marketing, legal and business affairs and production accounting.
She has held management and executive roles in film and television production for US-based studios and production services providers, Australian commercial and public broadcasters and independent production companies, including Fox Studios Australia, Fox Production Services, Seven Network, Network Ten and the Australian Broadcasting Corporation, specialising in the management of feature film, drama, light-entertainment, reality, factual, news and current affairs, sports and live television event production. She is also currently a member of Screen Producers Australia Policy Reference Group and Industrial Negotiation Committee.
Productions Lynda has worked on include feature films Logan, X-Men: Apocalypse, X-Men Origins: Wolverine and Australia for Twentieth Century Fox and television series including Outcast for Fox International Channels, The Pacific for HBO, Sunday Night for the Seven Network and The X Factor, Big Brother, Australian Idol, The Biggest Loser, Thank God You're Here, Rove Live, The ARIA Awards and the AFL for Network Ten.
Monica Davidson
Monica Davidson has never had a so-called 'proper' job. She has been self-employed as a journalist, writer and filmmaker since her teenage years. After freelancing and setting up her own production company in the early 1990s, Monica started offering informal advice and running workshops to help other creatives with their businesses. More than twenty years later, Monica is a renowned and award-winning expert in the fields of freelancing, creative industries and arts entrepreneurship. Through her company Creative Plus Business Group, Monica now works exclusively with creative practitioners at all stages of their careers, helping them to build businesses without sacrificing their creativity or independence.
Monica runs workshops and masterclasses, delivers keynotes and presentations, and regularly provides her expertise to panel discussions and the media. She is a guest lecturer on creative entrepreneurialism at tertiary institutions including AFTRS and NIDA.
As a creative industries specialist business advisor, Monica has mentored over 500 individual practitioners and small creative companies since 2011. Monica also wrote the Australian version of Freelancing for Dummies in 2008.
Creative Plus Business Group consults to larger arts organisations, government departments, councils and corporations in the area of creative entrepreneurship. They also work with peak bodies such as the National Association of the Visual Arts and the MEAA Equity Foundation to create entertaining arts business programs.
In 2013 Monica was appointed as the state's first Creative Industries Business Advisor by the NSW Office of Small Business, and 2014 she completed her Masters Degree in Screen Arts and Business at AFTRS and was named one of the Westpac 100 Women of Influence for her work in the creative industries. In 2016, Creative Plus Business joined the City of Sydney Creative Spaces project. In 2017, Monica and the team took on the role of Creative Industries Specialists under the NSW Department of Industry Business Connect program, delivering advisory services and training to creative practitioners across NSW.
Brenda Pam
Brenda Pam's career spans over 40 years with a diverse array of feature film, documentary and television credits to her name.
Some of her proudest production credits include films EMERALD CITY, PAWS, IN THE WINTER DARK,   IN A SAVAGE LAND,  WALK THE TALK,  TEMPTED,  THE CROCODILE HUNTER: COLLISON COURSE, and landmark television mini-series, THE INCREDIBLE JOURNEY OF MARY BRYANT, the highly acclaimed and multi-award winning UNDERBELLY,  UNDERBELLY – A TALE OF TWO CITIES, and highly regarded television mini-series CLOUDSTREET.
Rachel Ward
In her former life as an actress, Rachel Ward was the recipient of several International drama awards and nominations, which includes two Golden Globe nods. She's starred in a number of International films throughout the last 20 years including Against All Odds, Dead men Don't Wear Plaid, After Dark My Sweet, How to Get Ahead in Advertising and The Umbrella Woman. Rachel is probably most well known for her portrayal of Meggie Cleary in one of the most successful mini-series of all time, The Thorn Bird.
Today Rachel focuses her experience and knowledge of film making into writing and directing, moving from two 25 min shorts, Blindman's Bluff and The Big House, to the acclaimed SBS short feature film Martha's New Coat (50 mins).
Rachel won the Australian Critic's Circle Award for two of her short films, The Big House and Martha's New Coat, but both of these films where also nominated for a number of other top Australian awards in their respective years. The AFI awarded The Big House, Best Short Fiction Film in 2001 and Martha's New Coat was a Dendy finalist in 2003. All three of her shorts were sold commercially and screened in International festivals and competitions, such as Sundance and the Clemont Ferrand.
In 2008, Rachel adapted and directed, BEAUTIFUL KATE, a novel by American author, Newton Thornburg. Starring Ben Mendleson, Rachel Griffith and Bryan Brown. Released by Village Roadshow in August 2009. BEAUTIFUL KATE was nominated for 10 AFI awards, winning one for best supporting actress, Rachel Griffith. BEAUTIFUL KATE, was selected for  both the Sydney Film Festival and the Toronto Film Festival in 2009.  In 2010 Rachel directed two episodes of RAKE for the ABC and three episodes of MY PLACE for ABC3. She directed three episodes of THE STRAITS starring Brian Cox for ABC and three episodes of RETURN TO THE DEVILS PLAYGROUND for Showtime (which won ACCTA 2015 for best mini series) and directed AN ACIDENTAL SOLDIER for ABC which was nominated for AACTA Best tele-feature and for best director.
She has several feature films in development.
Emma Madison
Emma Madison is a screen industry executive with more than 15 years experience in royalty distribution. In her roles at Screenrights she has overseen the distribution of more than $300 million in royalties to companies and individuals in Australia and around the world.
And she doesn't just sign royalty cheques – she's intimately involved in the design and development of the applications that calculate, pay and publish the royalties.
Emma has a passion for design thinking and systems theory. She is often described as enterprising and industrious, and is known for her creativity. She is driven by making things better and loves challenges. Her skills make Emma a natural at bridging the tech and business worlds.
Emma is currently exploring how blockchain and other distributed ledger technologies can transform rights management and royalty distribution for the screen industry.
Emma is also the Managing Director and co-owner of MadBee Creative, a web-design agency that works selectively with clients on online applications and portals.
Emma has an MBA(x) in tech, a Graduate Certificate in Change Management, a Graduate Certificate in Film & TV and a Bachelor of Arts (1st Class Hons). In 2018 she was awarded The Anita Prabhu Women Leaders in Business Award by the AGSM, Australia's leading business school.
Bethany Bruce
Bethany is a creative producer, with experience across broadcast, film, and advertising. She believes in the importance of telling Women's stories and works primarily with female directors to foster that vision. Her film credits include TINSELTOWN, set in Yiwu, China with AACTA nominated director Corrie Chen, which recently premiered at the Melbourne International Film Festival. WOLF, a short with director Liz Cooper, was financed by the Screen NSW Emerging Filmmakers Fund, (EP Bridget Ikin) and premieres at the Revelation International Film Festival. THE GLASS BEDROOM is a mini-series she produced for ABC Television, with director Kate Blackmore and EP Bridget Ikin.
Bethany was a recipient of a Screen Australia Enterprise grant as a creative producer, from 2014-2016 and worked in-house at Felix Media. The role was integral to the contracting, budgeting, scheduling, production, editorial, legal, post-production, and film deliverables across the Felix slate. She has worked on the production team of the BAFTA nominated SHERPA, directed by Jennifer Peedom and THE REHEARSAL directed by Alison Maclean. In 2014, she was Associate Producer for the BBC, and SBS commissioned factual series INSIDE THE INFERNO for Smith&Nasht. Bethany holds First Class Honours from the University of Technology, Sydney.
Jenny Hicks
Jenny Hicks is a screen creative with over 35 experience working on high quality broadcast and festival documentaries and award-winning feature films. She studied film and television both in Australia and at UCLA and the AFI in Los Angeles. Film theory, history and semiotics aside, Jenny learnt the art and craft of storytelling through the medium of film – As a trade.
Jenny has a broad range of experience across the creative sector of the Screen Industry – From the page to the screen.
She has written and produced films, books and film festivals, but her time has been spent predominantly in the cutting rooms in Australia, New Zealand, North America and South Africa
Jenny worked as an assistant editor on such films as Twin Peaks and Wild at Heart for David Lynch, Lord of the Rings for Peter Jackson, all three Matrix Films for the Wachowskis, The Last Samurai and Blood Diamond for Ed Zwick and The Thin Red Line for Terrence Malick.  In 2007 Jenny moved to Cape Town, South Africa, and since then she been editing long form documentaries, television drama and feature films including, Robert Mugabe – What Happened?, A Million Colors, One Last Look, and Darrel Roodt's, Winnie Mandela.
Jenny currently lives in Sydney where she is developing film and television projects of her own whilst using her story telling skills to help others create theirs.
Megan Hauptfleisch
Megan Hauptfleisch is the director and founder of Green Light Marketing.
Insightful and highly strategic Marketing Management & Strategic Brand Consultant with over 20 years experience. She runs a private business as a marketing and brand consultant, strategist and business facilitator.
Savvy strategist and marketing all rounder, who can turn "vision into action" and deliver commercial results. Highly skilled problem solver, who can identify and develop new opportunities with comprehensive plans and innovative go-to-market activities.
A storyteller – who "bring brands to life" across multiple channels and platforms. An engagement specialist, who can also curates and develops content to drive brand communities.
Megan has a very successful commercial track record of products, brands, visual identities, logos, packaging, ad campaigns – (TV, radio, outdoor, online and social) – that are all memorable household names.
Extensive experience in FMCG, Tourism, Banking, Electronics, Pharmaceuticals, Start Ups and Kids TV. Companies: Unilever, Streets, John West, Kimberley Clark, Coke, GSK, Freedom Foods, LG, Breville, Sydney Airport Trains, Westpac Bank, Sydney Convention Centre, Sealord/Petuna, Bobbie The Bear, Binumi
BA Commerce – Marketing (UNSW)
Post.Grad:  Humanities Communications Advertising & Creative Writing (UTS)
Market research and insight expert (Accredited qualitative moderator @ RIVA, USA
We strongly believe that diversity contributes to our broader collective experience. We are working hard to increase the diversity in our teams and membership wherever we can. We actively encourage all women, including women with disability to apply for our programs and membership.
Building resilient, sustainable and successful careers for
women in the screen industry