DOP SHOWCASE – MEET COLLABORATORS
An online event
 Saturday 27 November: 2pm – 4pm VIA ZOOM
 All welcome. Limited spaces available.
 Support a 50:50 target for female screen industry professionals working behind the camera.
Before you choose the DOP for your next project, meet five phenomenal Australian women DOPs at the top of their game:
CAROLYN CONSTANTINE ACS
JUSTINE KERRIGAN ACS
KATHRYN MILLIS ACS
MEG WHITE
SUSAN LUMSDON
Carolyn, Justine, Kathryn, Meg and Susan will showcase their work and talk about how they collaborate. Following the presentations, we'll open up discussion and a dedicated Q&A with each DOP in small groups, so you can get answers to some of the key questions you've been considering in relation to your project.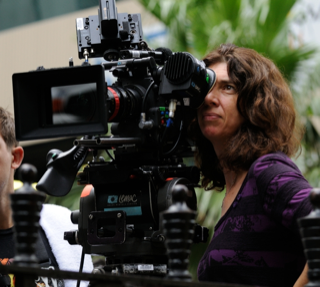 CAROLYN CONSTANTINE ACS
http://www.therighteye.com/bio/carolyn-constantine/
https://www.linkedin.com/in/carolyn-constantine-acs-9212b6a/?originalSubdomain=au
Filmmaker and Director Of Photography, Carolyn Constantine ACS began her career in Sydney solidifying her reputation with notable work as DOP on a number of films by emerging Australian directors such as Cate Shortland, Pentuphouse (Kodak and Dendy Award winner) and Somersault (2nd Unit DOP and director).
In 2017 Carolyn received her accreditation from the Australian Cinematographers Society (ACS) being only the 11thwoman out of 386 accredited members since 1965.
Carolyn has numerous TV drama operating and main unit /2ndunit DOP credits (Wildside, Young Lions, Headstart, All Saints, Rake, Please like Me, Headland, Janet King, Pulse & Australian Gangster, The Secret She Keeps, BUMP S1 & 2 and Born to Spy) and has lensed a number of high profile documentaries including Wide Open Sky which won the audience award for documentary at Sydney Film Festival 2015.  The award winning documentary Madhattan Washer was her first long form film as both director and cinematographer.
Her passion for the arts is reflected in the many films she has produced/directed and shot for Art Gallery of  NSW, MCA, SCAF & the Kaldor Public Art Projects; her subjects have included Jeff Koons, Christo, Brian Eno, Wendy Whiteley, The Sydney Moderns, and America Exhibitions. Her recent music video for Tim Minchin I'll Take Lonely Tonight has received over 405,000 views.
2021 has been a busy year having completed shooting the ABC Kids Action Spy Drama, Born to Spy before heading straight into the role of DOP for STAN's popular series, BUMP S2. Carolyn is currently in production for the next Underbelly miniseries before returning in the new year for BUMP S3.
Carolyn continues to pursue her film making career both here and abroad, determined to push the creative and technical boundaries of her craft as she explores new ways to visually interpret her subjects and their stories whilst promoting diversity both in front of and behind the camera.
JUSTINE KERRIGAN ACS
Following high school Justine Kerrigan trained vocationally as a cadet photographer at Australian Consolidated Press. Justine spent the first 8 years of her working life exposing and processing film almost every day. This was an incredible learning experience and she developed a love for B&W photography.  She became fascinated by Ansel Adams and the Zone system and was heavily influenced by the 20th century photographers such as Dorothea Lange, Diane Arbus and Andre Kertesz.
Justine travelled extensively in this period to Japan, China, Europe, North America and overland through Africa culminating in her first solo exhibition of her work at ROM Gallery, Sydney 1993.
Concurrently she became obsessed with the moving image and started volunteering on sets and slowly moved into assisting on low budget productions and corporates whilst still working as a photographer.
She was accepted to study cinematography at the Australian Film Television & Radio School, and was awarded the ACS Encouragement Awards in 1996 and 1997.
Since graduating in 1997 she has worked in the camera department on many productions, accruing feature drama and documentary credits, tv documentaries, collaborative art installations in The Museum of Sydney, Art Gallery of NSW, Museum of the Moving Image, many corprates, TVC's,  plus numerous short productions and with a strong focus on documentary.
The films she has shot (and sometimes also produced) have featured at many international film festivals including an Academy Award nomination and an AFI for best short animation.
Justine is a strong advocate of a collaborative approach to her craft, sits as chair on the ACS Diversity Committee, and has been awarded Gold & Silver Distinctions from the ACS on numerous occasions.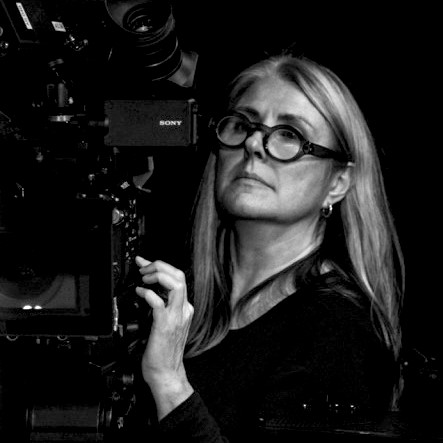 KATHRYN MILLIS ACS
https://www.kathrynmilliss.com/
"Kathryn Milliss ACS is an accredited DOP who works primarily in long form narrative, both drama and documentary.
Having worked in camera departments since the late eighties after training at Swinburne Film School, Kathryn shot her first feature as DOP in 1997, continuing to DOP and operate drama and shoot feature documentaries after that. She spent six years working in film education, training a new generation of filmmakers, before returning to the tools full time in 2017.
Since then she has shot feature documentaries for filmmakers Erica Glynn and Ros Horin, contributed to Matt Walker's documentary I'm Wanita and to Tiriki Onus and Alec Morgan's documentary, Ablaze, both of which are currently in release.  I'm Wanita, Rosemary's Way, (which she co-shot with Carolyn Constantine ACS) and She Who Must Be Loved have been finalists for the DAF best Australian Documentary award, with Erica's film SWMBL winning the award in 2019."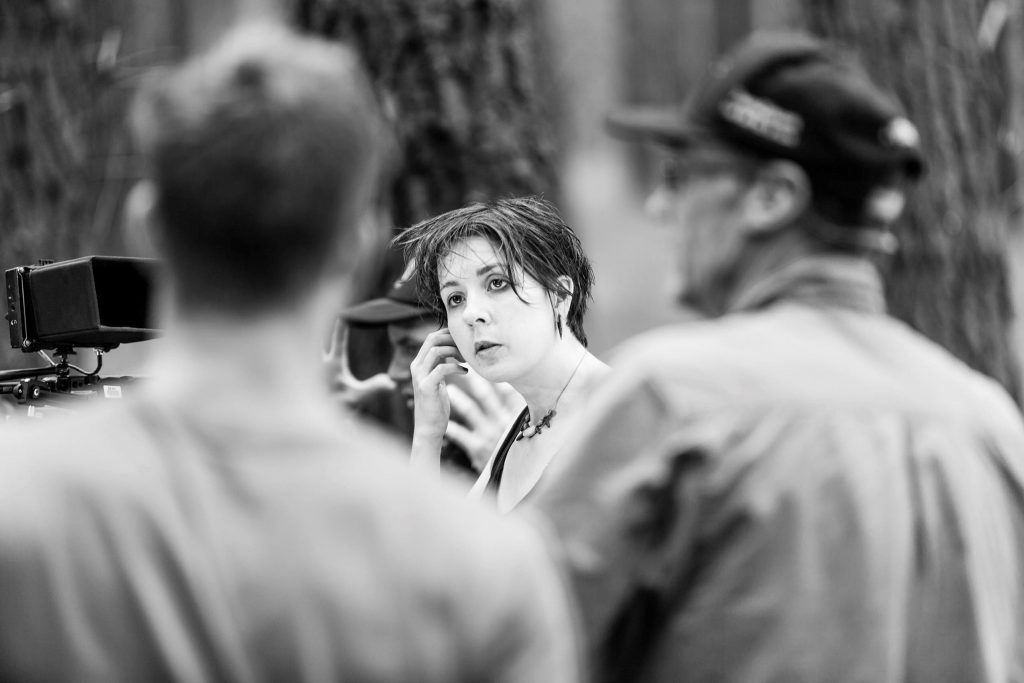 MEG WHITE
Meg White is a cinematographer who works in film, television, commercials and documentary.
She recently shot writer and actor Nakkiah Lui's upcoming comedy series Preppers for the ABC with producers Liz Watts and Sylvia Warmer of Spirit Pictures. She previously shot the 2021 Emmy winning, 2020 Rose D'or winning and AACTA nominated television series First Day with director Julie Kalceff and producer Kirsty Stark. This series was a co-production between the ABC, BBC and Hulu and was lauded internationally for its portrayal of transgender student Hannah Bradford.
Meg was 2nd unit DP on RFDS, the hit new Seven prime time series shot entirely on location in Broken Hill, which launched in August 2021 to enormous critical and commercial success.
Meg has shot many short form projects with some of Australia's most respected directors – two of which she won ACS Silver Awards for; Marcia Hines music video Remedy, directed by Russell Crowe, and the ACCTA Nominated short film I Want To Make A Film About Women directed by Karen Pearlman.
Meg has also worked extensively in documentary, including director Rachel Perkins' Arrernte Women's Project and I Am Black And Beautiful, for director Hawanatu Bangura.
Meg holds a BA in Media Arts and Production from University of Technology, Sydney. She is the recipient of ACS Drew Llewelyn Camerimage Scholarship and the Screen Australia Onbass Fellowship, which enabled her to attend the American Film Institute Conservatory under scholarship in 2019.
In addition to her cinematography work, Meg has exhibited three solo photography exhibitions, And I Thought I Was Dreaming, Fractures and Lovesick. Her photo ANDREW MASON from her And I Thought I Was Dreaming series was a finalist in the 2018 Head On Photo Festival portrait category.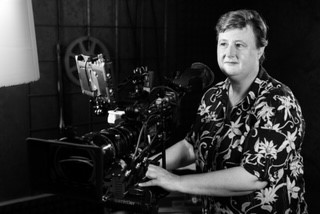 SUSAN LUMSDON
Susan Lumsdon began her career at the ABC in Sydney as a Camera Operator working across many genres including drama, comedy/entertainment and documentaries. Honing her skills and rising through the ranks to Director of Photography, she now works freelance both in Australia and overseas. She has won several awards for her work and has shot both film and digital.
Susan's love of travel and hunger for new experiences have inspired her to create beautiful images that are as gritty or clean as required to support the stories that matter. Whether it is shooting in the mountains of Ethiopia, the deserts of central Australia, the jungles of Borneo or the Northern Lights in Norway, it is the amazing landscapes and beauty of nature that have inspired her and given her wonderful opportunities to meet some truly amazing people and bring their stories to life.
Susan was the DP of award-winning Sci-Fi feature film RISEN (2021), which was shot in Australia and Canada in extremely challenging sub-zero conditions on Arri Alexa with Panavision anamorphic lenses. RISEN has been released through Vertical Entertainment internationally both theatrically and VOD.
Susan was also DP for genre feature BLOODSHOT HEART (2020) now in international cinema release. Susan recently completing principal photography for horror genre feature LADY IFRITA. Also in 2021 she shot in Australia for a thriller feature "film look" documentary series MURDER IN A MILLION for Disney+ UK. She was also DP for the documentary JOHN FARROW: HOLLYWOOD'S MAN IN THE SHADOWS, currently screening as part of the 2021 Sydney Film Festival.
She was DP on the ABC series CHOPSTICKS OR FORK, now a finalist for Best Short Form Entertainment in the 2021 AACTA awards.
Susan has also shot documentaries in Ethiopia for SBS TV and AusAid: A COMPASSIONATE VISION and LIGHTING A CANDLE FOR AFRICA, both about the work of Dr Catherine Hamlin and her hospital for women with childbirth injuries in Addis Ababa. Feature documentaries of the many she shot for ABC TV include BUDDHA REALMS, THE DEAD SEA SCROLLS and DANCING TO DISNEY, about an intellectually and physically disabled dance troop, the Merry Makers, following them performing at Disneyland, California. She was also DP for five seasons of the ABC's KITCHEN CABINET with Annabel Crabb.
Susan is currently in pre-production for a set of four mini-series: DREAMS DRAWN BY DUST, BARRIERS SCATTERED, VOLCANO SADNESS and KHARIF AND 'AZHAR for Film Gate Productions with offices in Abu Dhabi and the USA. The four series are being shot in and around Abu Dhabi in the UAE.
Susan is a NSW committee member of ACS. She is a strong advocate of diversity in the industry.