Meet the people and the projects behind Dame Changer's six-week Impact Project Lab led by Jackie Turnure.
Meet Jackie Turnure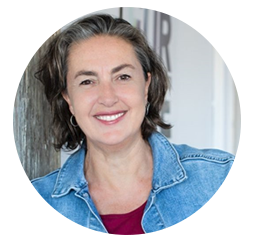 JACKIE TURNURE
BIO
Jackie Turnure is a triple Emmy award winning Impact Producer with over 15 years experience producing impact campaigns for producers and production companies, connecting their films and television shows with audiences who care about the issues at the heart of their work.
Jackie's documentary impact projects include the women in STEMM feature doc, THE LEADERSHIP,  migrant documentary, ROSEMARY'S WAY, adult survivors of childhood trauma doc and podcast, GHOSTHUNTER, 3 part ocean series, AUSTRALIA'S OCEAN ODYSSEY, mens' mental health series, MAN UP, and asylum seeker feature film, SANCTUARY. Her drama impact projects include detention centre series STATELESS, social housing television series, THE HEIGHTS, modern slavery feature BUOYANCY, Muslim comedy feature ALI'S WEDDING, and Indigenous feature film, SWEET COUNTRY.
Before returning to Australia in 2015, Jackie headed up the Los Angeles office of Think Jam, a digital marketing agency for major entertainment clients including Sony Pictures, Warner Brothers, Paramount, Lionsgate, MGM and Twentieth Century Fox.
JACKIE TURNURE,
EMMY AWARD-WINNING
IMPACT PRODUCER
Meet the teams and their projects
Click the name beneath each image to read bio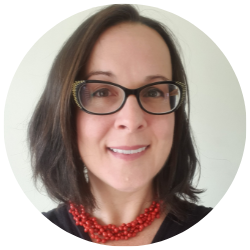 BOBBI-LEA DIONYSIUS - BOOBS & BABES
BIO
I am a creative producer, editor, and outreach film marketer, with a passion for social impact documentaries and factual series, with a personal mission of making the world a better place, one piece of content at a time.
Through working with filmmakers, non-profits, and philanthropic donors and foundations, I am forging alternative funding models and pathways to audience. My research into impact producing included a 7-week placement in Indonesia with the media NGO, EngageMedia as part of my John Darling Fellowship in which I was the first Australian to receive.
Other awards include 3 Golden Key Honour Scholar awards and a LiveLab award for Academic Excellence. I am currently writing a research paper on impact producing to complete my Masters Degree at Griffith Film School, where I also work as a sessional supervisor for undergraduate projects and industry professional practice projects.
Recent career highlights including production managing Trish Lake's Feature Documentary Love Opera, which premiered at the Brisbane Film Festival and performing the role of PMD for the Australian/Hungarian Feature Documentary LILI, which premiered at the Sydney Film Festival and through the exposure gained during its theatrical release in Hungary, LILI won the Hungarian Film Critics Award – the highest film accolade in Hungary.
PROJECT SYNOPSIS
Racing against her biological clock and the family cancer curse, a single, career woman embarks on an unconventional path to create life and cheat death, but a shocking discovery will change everything… This is not the Ken & Barbie story she was expecting. Much in the same vein of Embrace, Super-Size me and That Sugar Film – Boobs & Babes is a first-person wellness experiment and impact film about women's health where the crossroads between IVF and cancer meet.
BOBBI-LEA DIONYSIUS,
BOOBS AND BABES