Sue Ellson – 17 July 2021
Stand Out: Making LinkedIn your tool for advancing, with Sue Ellson
Sue Ellson, BBus MIML MAHRI CDAA MPC ASA WV SPN AH
Independent LinkedIn Specialist, Career Development Practitioner, Gigster, Author, Speaker, Trainer
Date: Saturday July 17
Time / Venue:  9.30am 4.00pm  – Melbourne (in-person event)
Sue Ellson is an experienced trainer, professional learner, and consultant in practice. Sue provides simple, non-jargon, up-to-date explanations during the course. Sue also welcomes any questions you may have (even the 'stupid' ones) and she will give you practical and realistic answers. You will come away from this course with a much better understanding of what to do next and what will work for you. Sue's interactive approach will also enable you to learn from your fellow students – an extra benefit of attending a course in person!
Not a member? Join the community today. Click here.
Karen Eck – 12 and 19 June 2021
Be viable, not invisible.
For many members, self promotion can be daunting, annoying, and even terrifying. As much as you'd like to flaunt your expertise and career achievements, in person or even on LinkedIn, you may choose to take a step back, undersell yourself or worse, do nothing at all. Learning how to be viable not invisible is critical to professional brand success. Start with The Power of Visibility and don't look back!
The Power of Visibility is a Dame Changer member event.
Not a member? Join the community today. Click here.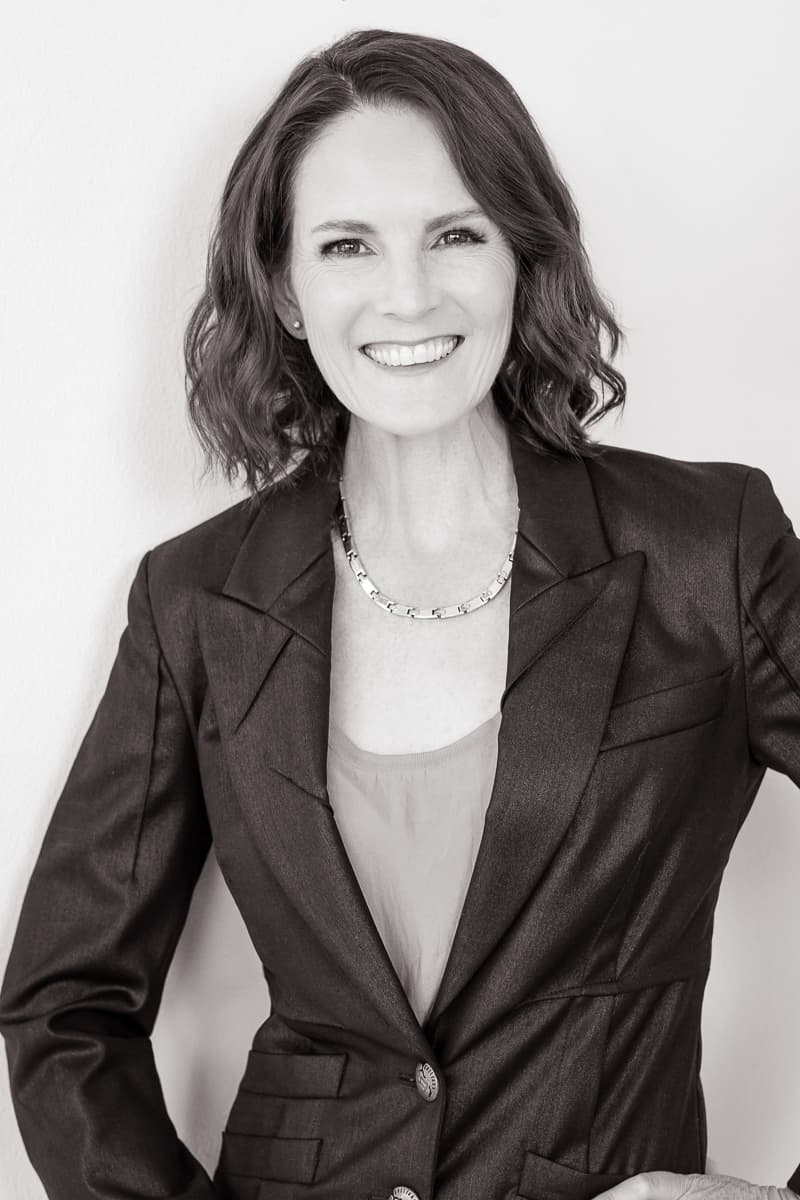 Image: Karen Eck, eckfactor
DAME CHANGER MASTERCLASS with SUNNY SIDE OF THE DOC – MAY 2021
ACCESSING GLOBAL MARKETS –
A MASTERCLASS FOR DOCUMENTARIES
A challenged world calls for a well-informed global citizen. In this collective endeavour, the documentary genre has an important role to play, in all its diversity of stories and points of view.
Dame Changer and Sunny Side of the Doc have joined forces to target a Documentary Best Practice Masterclass for Australian women producers.
Are you an Australian Female Producer or Executive Producer with a project ready for the international marketplace?
An AMAZING Opportunity awaits the Best Project selected from our exciting SUNNY SIDE Masterclass attendees. The best project selected wins a spot at the June 2021 online edition of SUNNY SIDE, one of the premiere international documentary conferences, and will receive a special networking opportunity curated by SUNNY SIDE to progress their project. We help fast-track your project to meet key-decision makers.

SUNNY SIDE MASTERCLASS PROGRAM
Global documentary best practice
Insights and tools to help you progress and evolve your production career.
Great opportunity to develop a specific project to find international partners.
Best Project selected from the training will receive one free Accreditation to the 2021 Online edition of Sunny Side of the Doc from June 21 to June 24 with special broadcast networking opportunities
COST: $550
ENTRIES CLOSE: Midnight, Monday 10 May
A unique opportunity to  learn and exchange on May 14th, 15th and 21st
---
MASTERCLASS SESSIONS:
Market Intelligence 
Global trends and how to cut through
Universal storytelling
Insights into territory buying and dealmaking
Bespoke Distribution Strategy
Project Development 1:1 with experts
1:1 meetings provide in-depth exploration of Masterclass topics
Each project will be pitched to Sunny Side experts
Project discussion will address specific project status and needs such as possible international partners; international distribution and promotional strategy (sales/festivals) or perhaps better refinement and definition of target audience.
After the in-depth 1:1 meetings each project will have 1 week to revise and finesses the pitch presentation
Then each project will then publicly pitch the project in front of the other participants and decision-makers.
Public Pitch Training
The pitch will have the same structure as Sunny Side of the Doc pitching sessions
7' speech + trailer (if available)
8' Q&A moderated by the Sunny Side of the Doc expert.
The discussion is a useful tool for participants to react to the questions of the audience, be sure to explain the project in the best way possible to attract potential partners and do it in the given time.
MASTERCLASS EXPERT ADVISORS

The SUNNY SIDE expert advisors will only be notified once project submissions have been received and confirmed.
Expert advisors will be tailored to specific documentary projects attending.
The announcement of expert advisors and project allocation will be made by 11th
SUNNY SIDE of the DOC
Sunny Side of the Doc is one of the world's industry-leading marketplace dedicated to documentary and specialist factual content across all platforms.
It is strongly committed to providing producers with an overview of the international ecosystem, practical advice, and tips that allow them to navigate established and emerging markets, with an emphasis on encouraging producer-to-producer relationships, globally.
Alongside a 4-day gathering held in La Rochelle each June and in a fully digital format on 21-24 June 2021 with 2,000+ industry professionals from 60 countries in attendance, the methods also include a series of training programs, masterclasses, and hands-on mentoring.
MASTERCLASS DATES



MASTERCLASS IS RUN OVER 3 Dates x 2 hour classes
SESSION 1: 14 May / International Market  (2 hour session)
SESSION 2: 15 May / 1:1 In-Depth Project Meetings
SESSION 3: 21 May / Pitching Session
SUNNY SIDE OF THE DOC CONFERENCE: 21-24 June (Winning Team only)
---
SUNNY SIDE of the Doc Experts: 
Pauline Mazeond, CEO Windrose
Pauline is the founder and CEO of Windrose, specialized in the international distribution of documentaries, animation, fiction series and performances, as well as its Head of Film Acquisitions & Sales. She lives between Paris, France where Windrose has its head office and Fürth, Bavaria, Germany where her team is based. Windrose has been distributing outstanding films for TV, VOD, airplane companies and educational institutions all over the world for more than 10 years. Its catalogue is composed of entertaining and demanding films that aim to change the viewer's life and help to make our world a better place. She's been acting as an expert for EUROPE CREATIVE MEDIA.
Jean-Jacques Peretti, in charge of Editorial at Sunny Side of the Doc
Jean-Jacques studied cinema & literature at Williams College Massachusetts (USA) and Paris VIII University from 1987 to 1990. During 10 years he has been working as production manager and producer in various production companies such as Les Films d'Ici, MK2, Gloria Films Production, etc…For many years, Peretti worked mostly with long-term documentary series.
In 2002, Jean-Jacques joined Sunny Side of the Doc as Head of International Affairs until 2011, then became head of the Sunny Lab until 2018 and since has been in charge of the editorial line. For instance, he organized the Sunny Side co-production seminars based out of France: New York City, 2004; Toronto; 2005; Washington DC, 2006; Montreal, 2007; London, 2008; Sofia, 2009; Hong Kong, 2010; Seoul, 2011.
At the same time, Jean-Jacques is actively working as a mentor in different festivals and markets helping filmmakers to find the right international partners.
JobKeeper Masterclass – 26 May 2020
Expert Accounting Advice.
Carmel Creswell of Count Out Loud and Jane Corden of Moneypenny Services will present a webinar tailored for the film and TV industry to demystify JobKeeper and the Government cash boost scheme. Optimise your position and that of your business now and for the duration of the scheme.
The JobKeeper Webinar is free for Dame Changer members.
Not a member? Join the community today. Click here.
Image: Carmel Creswell and Jane Corden
Workshop – 2020 (Sydney and Melbourne)
Stephen Cleary 2-Day Script Development Workshop
$395 per person
Dame Changer is thrilled to offer members the chance to attend workshops in both Sydney and Melbourne with renowned development executive Stephen Cleary.
This workshop is a practical guide to story development as both an industrial/economic process and as a creative undertaking.
Melbourne – RMIT, School of Media and Communication
Sydney – Fox Studios, Moore Park
Dame Changer members only, limited to 12 participants per workshop.
Applications re-open later in 2020.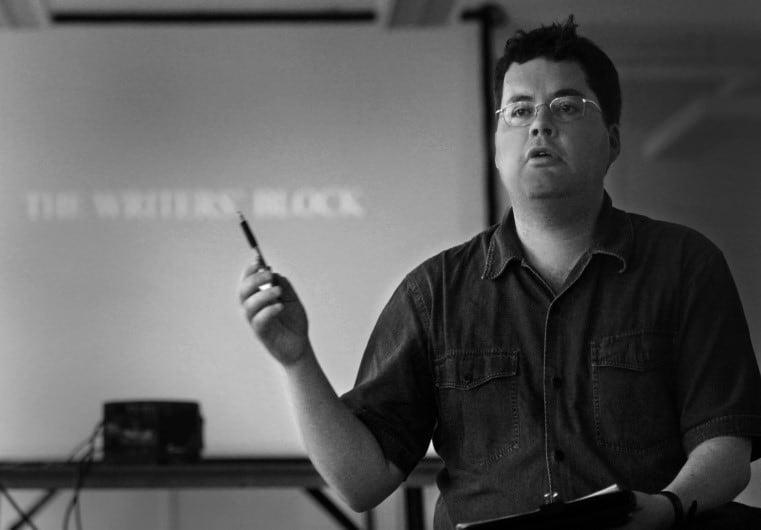 Image: Stephen Cleary, AFTRS
Masterclasses and Workshops
Dame Changer masterclasses and workshops are led by incredible leaders in the industry.
Participants receive firsthand experience from featured industry presenters who are experts in the field. The masterclass series is designed to elevate, empower and equip attendees for the next level of success.
Attendees can expect to walk away with a broadened support network of collaborators and skills to apply to their work as filmmakers, producers and directors.